Georgia Smoke BBQ will alter your preconceived notions of what succulent grilled and smoked foods should taste like. We smoke our meats using delicious wood from fallen trees that we cut with chainsaws and split by hand ourselves.
We take no shortcuts.
We personally fabricated our smokers to our exacting specifications. We always use the freshest ingredients and cook everything to order.
We do not, and will not ever cut corners, because we don't want to, and most importantly, we don't have to.
This is a business that exists solely due to our pure love of wood, fire, the right kind of smoke, hard work, logistics, and of course, making people happy with great food.
Our BBQ offerings include roasted whole pigs, perfectly oak-smoked pulled pork, Certified Angus beef brisket, farm-raised smoked salmon, and Gainesville-fresh chicken. Our sides are legendary. We are the best BBQ in Atlanta.
Georgia Smoke is also community-minded: As of late-2022, we have helped raise over $40,000 for FODAC: A non-profit committed to providing durable medical equipment at little or no cost to adults and children with injuries and disabilities. We have raised these funds by organizing yearly oyster roasts and crawfish boils, and donating our time and logistical efforts.
Contact us if you are interested in hiring Georgia Smoke BBQ for catering your event or for delivering a memorable meal. Make sure to read our reviews, and no, those are not fake people like you find on the facebook.
We are proud to sponsor the Fan for All Seasons podcast that's all about Georgia sports.
Georgia Smoke BBQ is brought to you by John R. Lenz and friends.
From the BBQ Blog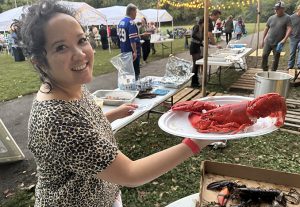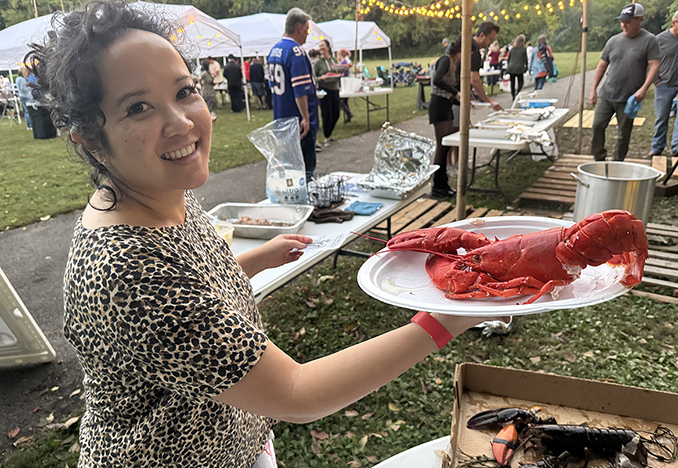 Thank you to everyone who attended the 10th Annual Oyster Roast!
Over the years, we have raised more than $40,000 for FODAC at these events.
This year, we raised $5,250 for FODAC while consuming 4,000+ oysters, 50+ lobsters, a giant pot of gumbo, 5 slabs of smoked salmon, and 10 pizzas.
Thank you to the team: Dave Barker, Doug … (read more…)
---