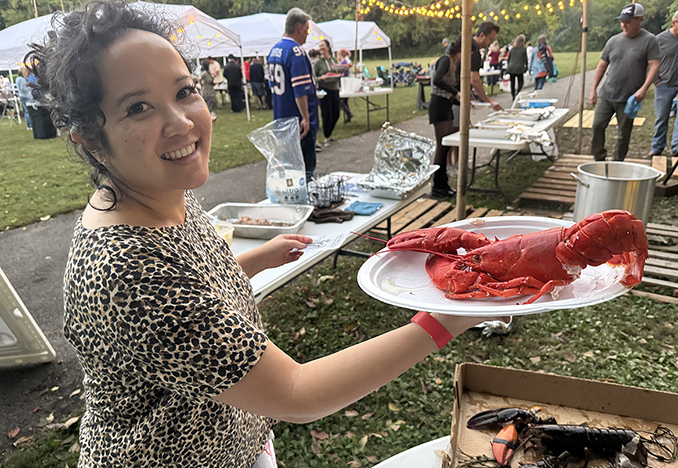 Thank you to everyone who attended the 10th Annual Oyster Roast!
Over the years, we have raised more than $40,000 for FODAC at these events.
This year, we raised $5,250 for FODAC while consuming 4,000+ oysters, 50+ lobsters, a giant pot of gumbo, 5 slabs of smoked salmon, and 10 pizzas.
Thank you to the team: Dave Barker, Doug Bourgeois, Derek Butler, Carl Craig, Jim Kvicala, Kerry Lenz, Peter Manzi, David Rutland, Sam Shober, Duncan Van Pelt, and Kathy Van Pelt.
Thank you to the sponsors: DriveThru Urgent Care, HIPAC, and Mo's Pizza. Thank you to the Briarcliff Woods Beach Club for allowing us to do the event at the field.
And thank you to Meg Scheid for lending me her golf cart so my 92-year-old dad could attend and talk about the good ol' days to anyone who would listen.
For those of you who loved the Alaska oysters, you can order them Fedexed fresh directly from here: AlaskaShellfish.net
If you'd like to be on the list for an email notification about next year's event (The 11th Annual) then send me an email: [email protected]