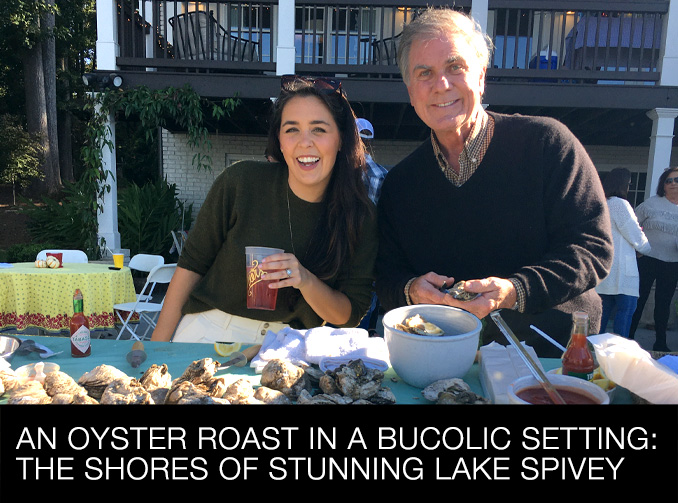 Georgia Smoke BBQ was recently hired to cater a birthday party oyster roast in a most bucolic setting nestled on the shores of Lake Spivey on one of the most beautiful Atlanta fall days ever recorded.
Many folks traveled from around the lake and Atlanta to shuck the freshest coldwater oysters, avail themselves of perfectly-fire-steamed oysters, eat oak-smoked pulled pork bbq, and enjoy the fun and fellowship of dear friends.
Attendees were thrilled by the food and service. Here's what one of the party organizers had to say about the event and Georgia Smoke:
"We worked with John and his team at Georgia Smoke to throw a backyard oyster roast/BBQ, and it was perfect. They could not have been more professional or easy to work with. And the food was UNBELIEVABLE! We will 100% be working with them again and recommend using them to anyone who is throwing a party! — Hannah P."
Thank you Hannah—and of course Hillary—I enjoyed working with you and your family and I appreciate you being so nice and generous to me.