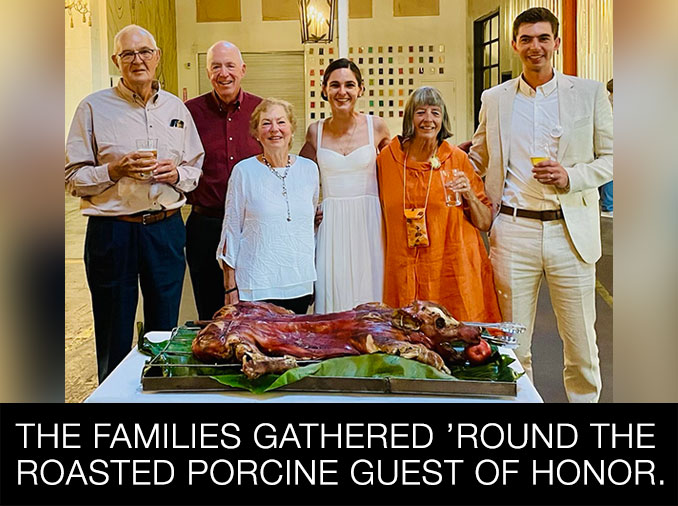 Georgia Smoke BBQ was recently hired to cater a wedding reception at Monday Night Garage with beef brisket, a whole pig, oak-smoked pulled pork, raw oysters, and a copious quantity of delicious side dishes.
The event setting was perfect for an indoor and outdoor celebration on the westside of Atlanta, and the guests of honor were happy with the bbq and catering service they received. The weather was perfectly sunny and cool, and the band sounded great.
Here's what the bride had to say about the event and Georgia Smoke BBQ:
"Georgia Smoke was easy to work with for my wedding reception bbq. They worked with me to provide a custom menu including fresh oysters, a hog, pulled pork, brisket and many sides! Additionally, they were able to work with the event covid requirements. The day of the event, the food was prompt, beautifully displayed, and everyone kept complementing the food and service both during and after the event. At the end of the night, the leftover food was neatly packaged and labeled for easy transport back to my freezer. Thank you Georgia Smoke for a delicious dinner! — Francesca F."
Thank you Francesca! Monday Night Garage was a great setting for your celebration, and we enjoyed working with you on your special day. You and all of your guests were very friendly to us, and we hope to see you again soon.