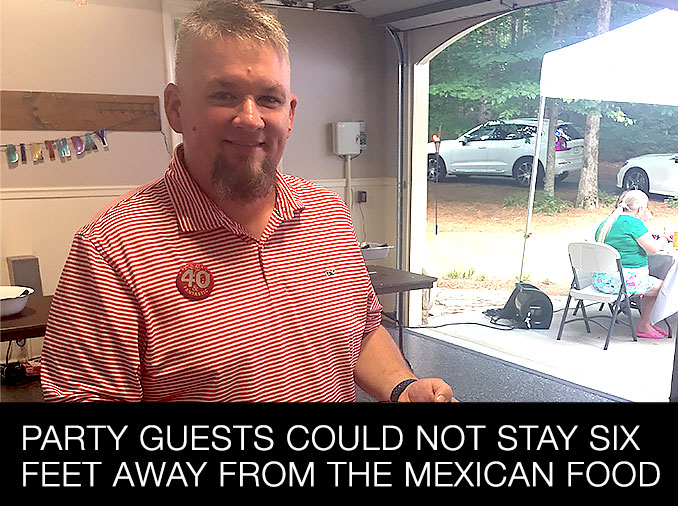 Georgia Smoke BBQ was recently hired to cater a Mexican-themed, socially-distanced, COVID-19-free birthday party for dozens of partygoers. We provided oak-smoked beef brisket, oak-smoked pulled pork, roasted chicken, home-made black beans, salsa, guacamole, and cheese dip.
We also cooked unctuous peppers + onions + garlic on-site to fill the air with aromas you can only find by cooking peppers + onions + garlic on site.
At the proper predetermined time, the socially-distanced partygoers filed into the outdoor serving area and put the meats on tortillas and covered them with succulent toppings that put smiles on their faces far and wide.
Here's what the host had to say about the food and service:
"The food was delicious. Again, thank you so much for catering my party.  — Robert L."
Thank you Robert. You had a great setup and we were happy to be able to be a part of your special day.