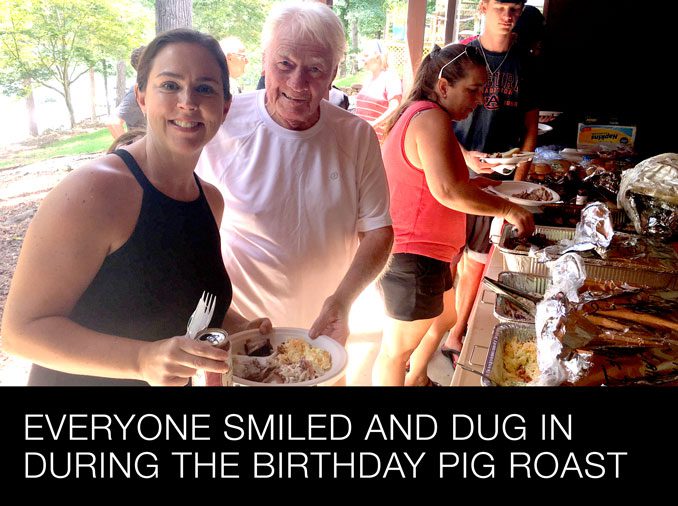 Georgia Smoke BBQ was recently retained to cater a special birthday celebration at Lake Jackson, Georgia. People from all over Atlanta attended the lake party to celebrate a whole pig, beef brisket, pulled pork, and a milestone birthday.
Menu items included a 65-pound whole pig, roasted and then finished off with the legendary Georgia Smoke flame thrower, Certified Angus Beef brisket, pulled pork, loaded tater salad, Georgia cole slaw, and garden-fresh corn and bean salsa salad.
The attendees enjoyed their time together and loved the food and camaraderie.
All of the food was cooked fresh-to-order the day of the party and was delivered on-time. We look forward to doing special event pig roasts like this in the near future.