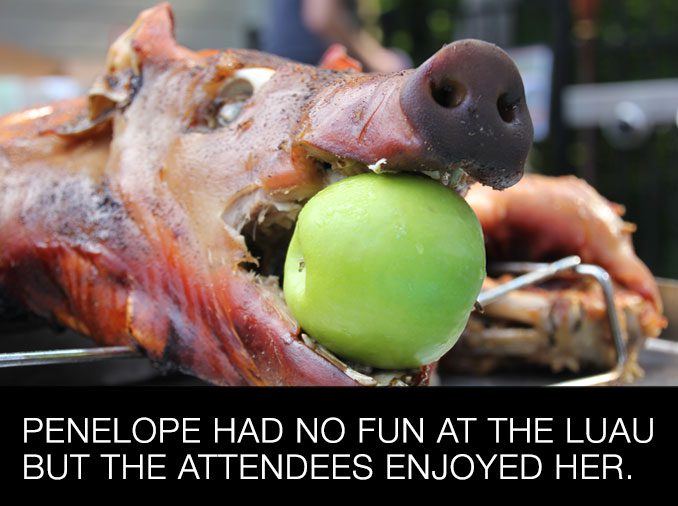 Georgia Smoke BBQ had a long day this past Saturday and roasted a whole 60 pound pig for a luau party at the Briarcliff Woods Beach Club. 
A luau (Hawaiian: lūʻau) is a traditional Hawaiian party or feast that is usually accompanied by entertainment. It may feature food such as poi, Kalua pig, poke, lomi salmon, opihi, haupia and beer, and entertainment such as traditional Hawaiian music and hula.
Members of the club availed themselves of a whole pig that was delicately roasted and delivered exactly on time.
Thank you to the BWBC social chairs Natalie Tibbitts and Will Rountree for your support, and of course thank you to BWBC president Monica Ellingson.
Thank you to Tim Kasate for taking excellent photos of the event and allowing me to post them.
Contact us if you have any questions. Thank you again!