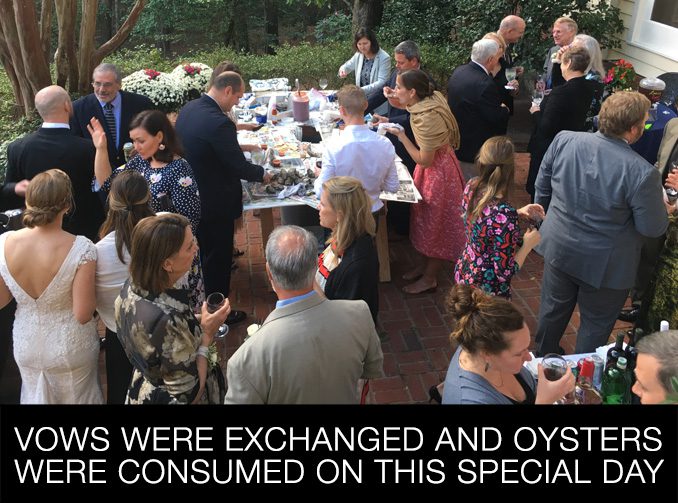 Georgia Smoke BBQ was recently hired to cater a beautiful wedding by roasting oysters on-site and smoking barbecue. Many people traveled from around the country to shuck oysters, eat bbq, and per chance catch a glimpse of the wedding couple of the year.
This wedding was set to take place in an idyllic setting among tall pines and urban forest. However, the weather was a bit iffy for the days leading up to the event. On our drive to the location in the late-October drizzle, it's as if Mother Nature knew that this wedding had been planned for months, and she needed to provide some brilliant sunshine and cool breezes to blow away the clouds and incessant rain. Thankfully, she did not disappoint. The weather was perfect for the event.
Besides roasted and raw oysters, menu items included smoked pulled pork, and sliced Certified Angus beef brisket. The sides we provided included loaded tater salad, and vegetarian baked beans.
Attendees were thrilled by the meal, and seemed to be more than happy with the results of two nice people deciding to tie the knot.
Here's what the bride had to say about the food and service:
"HIGHLY recommend Georgia Smoke! John and his team did a fantastic job catering our wedding. He was incredibly professional and dedicated to make the event perfect! Everyone enjoyed shucking oysters, and the barbecue was great. It was perfect for a casual wedding event, and John is a delight to work with. — Sarah M.L."
Here's what the groom had to say about the food and service:
"I had a wonderful experience using Georgia Smoke! We ordered BBQ, Brisket, and oysters (raw as well as steamed) and it was all great! John was extremely professional and easy to work with, and we are already discussing the need to find another opportunity to hire them again. — Joe B."
Thank you Sarah and Joe. You were fantastic to work with and it was an honor to be a part of your special day.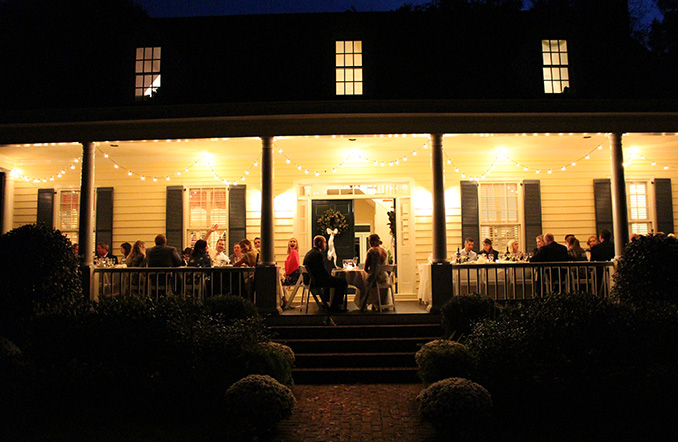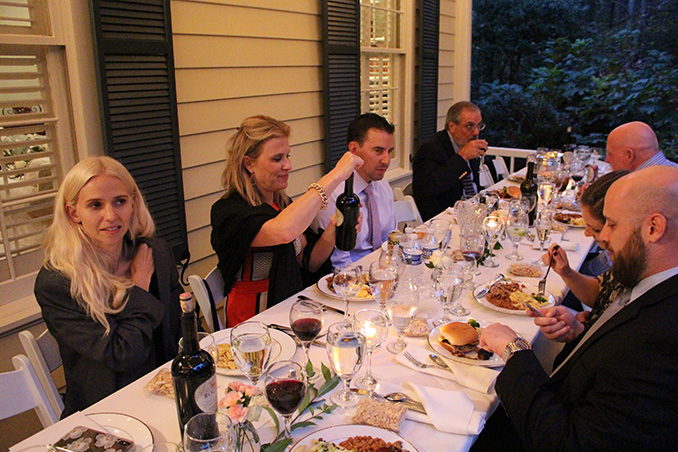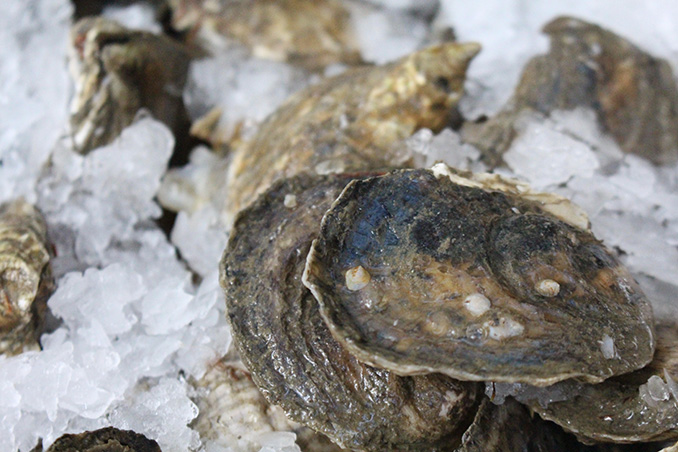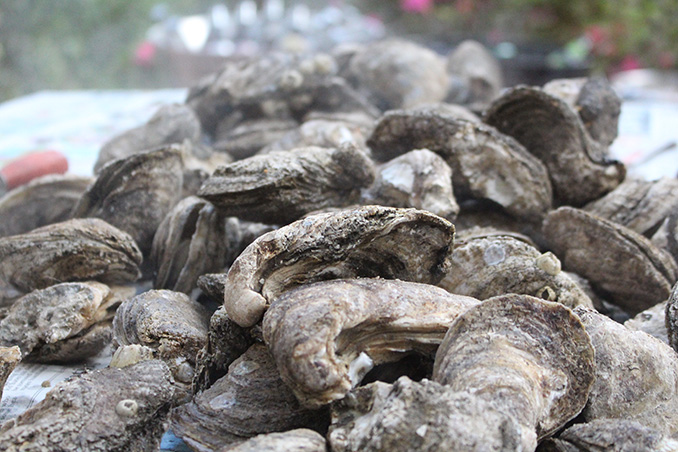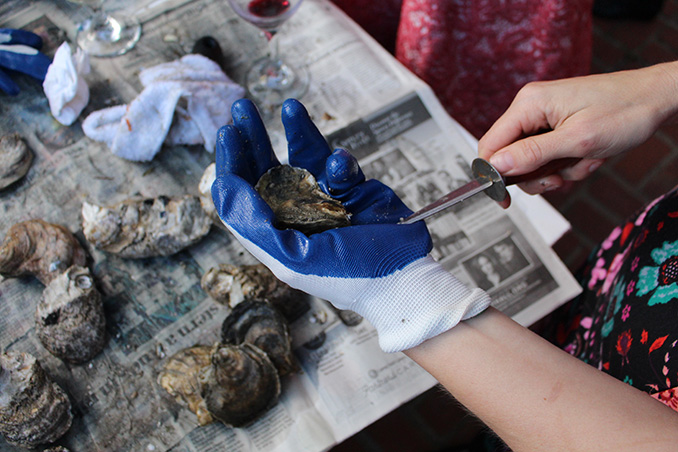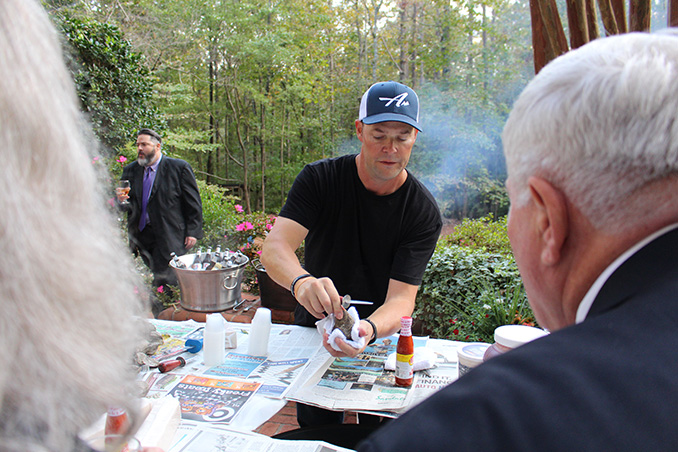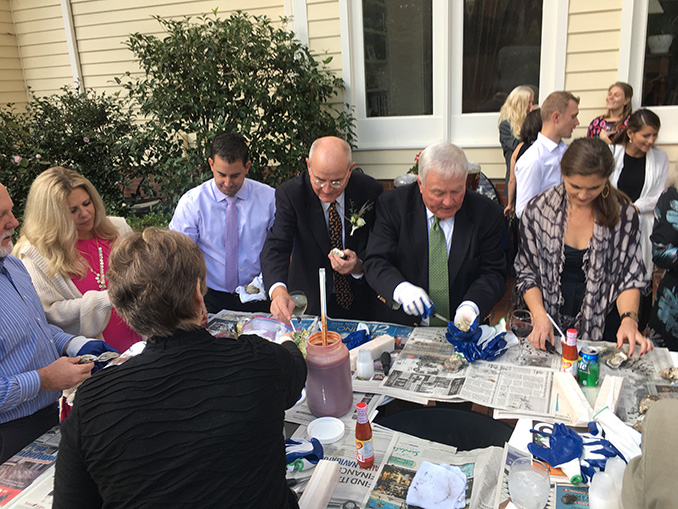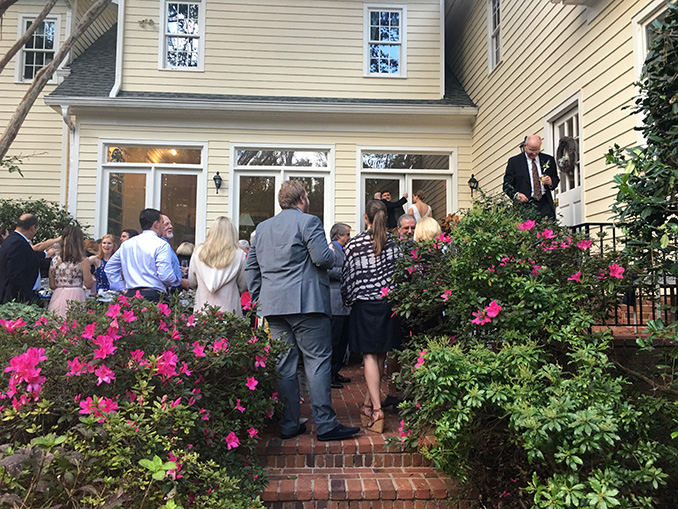 Sidebar: a lot of the things that we do at Georgia Smoke are self-taught, and we learn and get better all the time. When we were contacted about doing an oyster roast for this wedding, we had to problem-solve how to do it, and were upfront with the wedding couple who contacted us that we would need to figure this one out. Not that we hadn't roasted oysters before, but this event would be a challenge, as we needed to take our show on the road. How do you do this authentically? How do you safely do this in a wedding atmosphere?
Months before the event, we began by drawing up a plan for a fire box that would fit one of our oyster roasting pans. Then we had to go to a steel store to get the materials, cut them to size, and weld them all together. This rectangular box would need to be able to withstand an immense oak fire, and support the weight of a heavy pan and hundreds of oysters. We feel like it turned out well; the setup worked perfectly at the event.