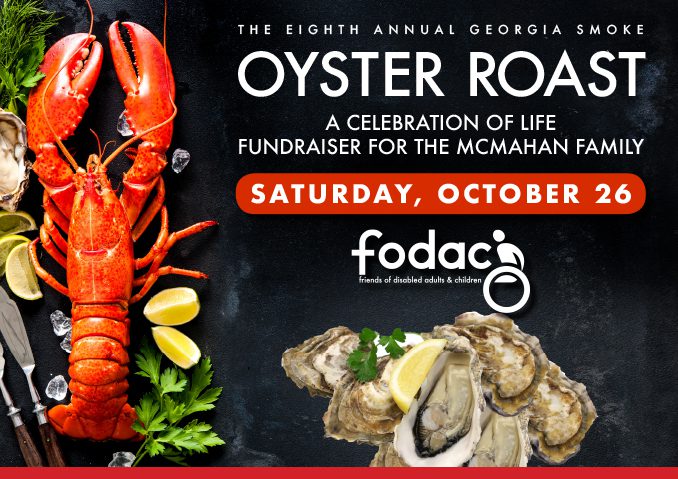 Join your community for a fun evening as we roast and serve a boatload of fresh oysters; chicken + sausage gumbo cooked on-site; steamed-to-order lobsters (An optional $25 ticket upgrade); and oak-smoked BBQ. Kids eat free; suggested $5–10 cash donation per child. BYOB and BYOOK (bring your own oyster knife).
The event is rain or shine and will be held in the Briarcliff Woods Beach Club field behind the tennis courts by the fire pit next to Sagamore Hills Elementary School.
We are teaming with FODAC to allocate the tax-deductible funds raised by this event to go directly toward medical expenses for the McMahan family. If you can't attend the event, you can still make a tax-deductible donation to help out with medical costs.
FODAC's mission is to provide durable medical equipment (DME) such as wheelchairs and hospital beds at little or no cost to adults and children with injuries and disabilities.
Thank You to our Sponsors: Lenz, Inc., All Exterminating, Briarcliff Woods Beach Club, Georgia Smoke, Mos Pizza, Plus Group, Queenie's Consignment, and Attorney William J. Piercy.
Thank you to the team that will make this happen: Doug Bourgeois, Derek Butler, Carl Craig, Carl Davis, Mitch Dickerson, Dave Evans, David Rutland, Sam Shober, and Duncan Van Pelt.
Questions? Email [email protected].