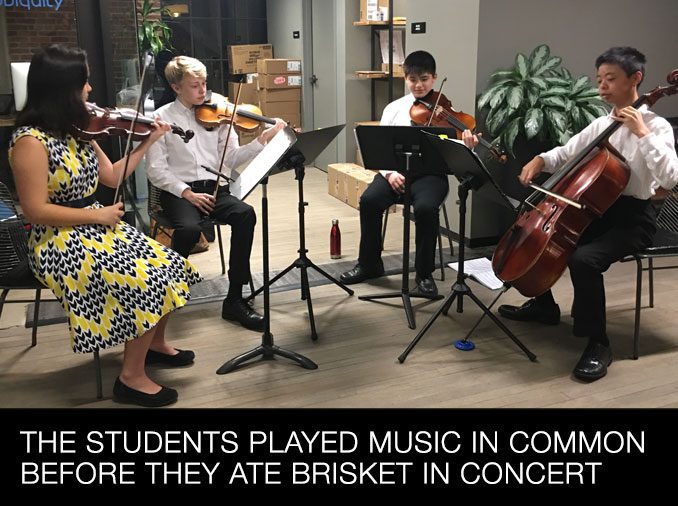 Music in Common recently hired Georgia Smoke to cater its "Raise the Mic" event at Industrious at Ponce City Market.
Music in Common empowers youth against hate through collaborative songwriting, multimedia, and performance. Their programs bring together teens and young adults from diverse backgrounds to discover and celebrate their common ground. Since 2005, Music In Common has directly served thousands of people in more than 300 communities across the globe and across religious, ethnic, cultural, and racial sectors. 
Georgia Smoke empowers youth and adults to partake in copious consumption of its smoked Certified Angus Beef Brisket, pulled pork, roasted chicken, vegetarian beans, cole slaw, and vegetarian southwest casserole.
So when you put those two empowering organizations together, you're bound to have a successful event.
Attendees at the gala seemed thrilled by the authenticity of the food and service, as it was cooked fresh-to-order and delivered on-time.
Here's what the Executive Director of Music in Common had to say:
"Georgia Smoke creates some of the best BBQ you will find anywhere in the south. Beyond their amazing food, they are incredibly accommodating and a pleasure to work with. Highly recommended for your next event. — Todd M."
Thank you, Todd, for your compliment, we were happy to play a part in a successful event for you and your organization.