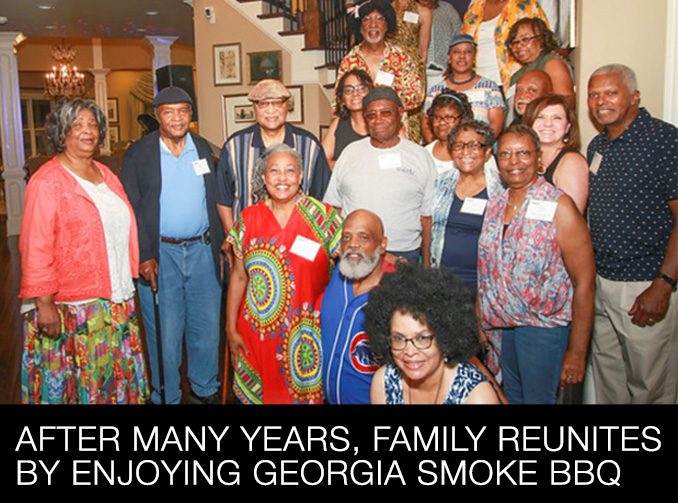 Georgia Smoke BBQ was recently hired to cater a most special family reunion. Family members converged on Atlanta from all over the country for a weekend of BBQ and maybe a little bit of fun.
One would think that the families primarily wanted to see each other and enjoy precious time together, however, their main incentive for getting together was to taste the authentic flavor of Georgia Smoke BBQ, the best BBQ in Atlanta. We did not disappoint.
Menu items included smoked pulled pork, sliced Certified Angus beef brisket, cherry-smoked Chilean salmon, and roasted chicken. The sides we provided included loaded tater salad, Georgia-fresh cole slaw, and corn + black bean salsa salad.
Family members were thrilled by the meal. Reports suggest that they enjoyed seeing each other as well.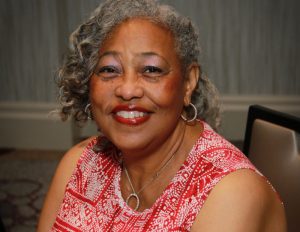 Here's what the host had to say about the food and service:
"John Lenz of Georgia Smoke provided a fantastic meal for my family reunion. We had 100 members of our family come in town from all over for a weekend of events, kicked off by a huge meal. Georgia Smoke cooked pulled pork, beef brisket, chicken, and smoked salmon as main foods. The sides were great too. Everything tasted great, was hot and fresh and we ate every bite. I highly recommend Georgia Smoke. I will be hiring them again! — Phyllis L."
Thank you Phyllis. It was an honor and privilege to serve your family on this special event.