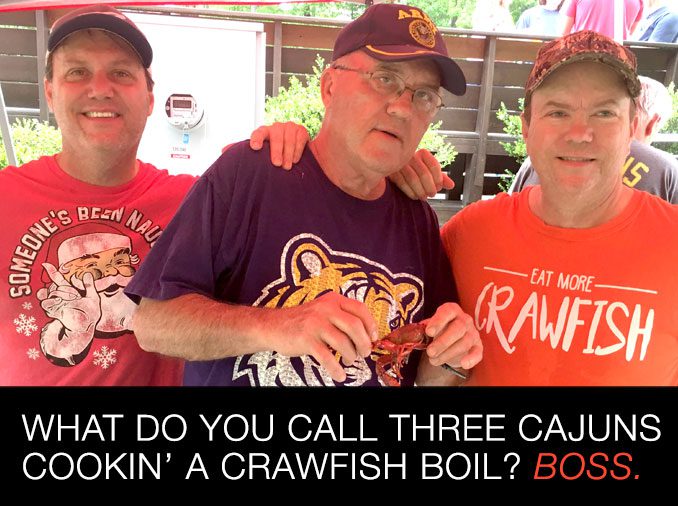 Hundreds of devoted crawfish eaters, whole pig roast lovers, and Kentucky Derby fans arrived at the Briarcliff Woods Beach club and devoured 350 pounds of authentic Cajun-cooked crawdaddies that were delivered fresh from the bayou by Rudy and cooked on-site alongside a savory roasted whole pig while enjoying the Derby among friends.
$4,150 was raised due to tremendous community and corporate support. All proceeds benefit FODAC: A non-profit committed to providing durable medical equipment at little or no cost to adults and children with injuries and disabilities.
Thank You to our Sponsors: All Exterminating, Attorney William J. Piercy, Briarcliff Woods Beach Club, Lenz, Inc., Mo's Pizza, Georgia Smoke, McMahan Mortgage, and Plus Group.
Thank You to the Setup Team: Doug Bourgeois, Rudy Bourgeois, Warren Bourgeois, Carl Craig, Patrick Duggan, Will Rountree, David Rutland, Steve Seel, and Duncan Van Pelt.