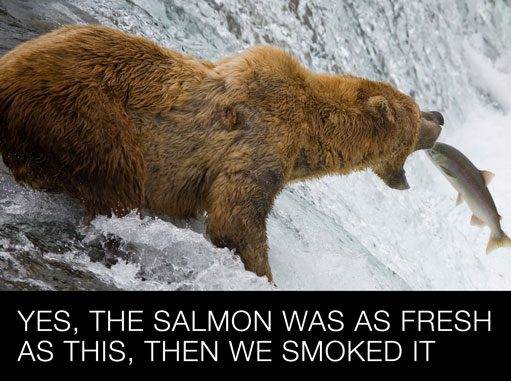 Georgia Smoke BBQ was recently hired to smoke a salmon using hand-cut cherry wood, and to make lemon-lime aioli for a special family dinner.
The salmon was smoked fresh-to-order the day of the party and was ready on-time.
Here's what the host had to say about the salmon:
"I tried some of your smoked salmon at Kristy's party you catered a few months ago. It was the best I've ever tasted. I have family coming into town for Labor Day and was wondering if I could buy one of those from you."
We told him that we could do it. So we smoked it and had it prepared for pick-up. He and his family ate it that night and reported back in:
"It was exceptionally good. Rave reviews all around. We had the remaining leftovers with crackers last night during cocktail hour. I think that's my new favorite food.—Scott C."
Thank you for the compliments, Scott, and we look forward to smoking more salmon in the near future.