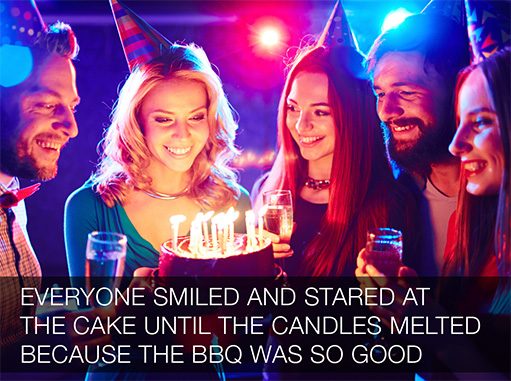 Recently, Georgia Smoke BBQ was retained to cater a birthday party for 30+ attendees. Menu items included pulled bbq pork, pulled bbq beef brisket, cherry smoked salmon, cole slaw, loaded tater salad, and a black bean + corn salsa salad.
The food was cooked fresh-to-order and delivered on-time.
Here's what the host had to say about the event:
"Georgia Smoke catered a recent party for us and we couldn't have been happier! Working with John was wonderful. He was quick to respond to communication and placed great attention to all the details to ensure our party was a success. He went above and beyond just catering by also referring someone to create a beautiful outdoor atmosphere with lighting, as well as offering suggestions with additional seating.
The food was incredible! Everyone raved about it, and we especially loved the salmon and loaded baked potato salad. We are so thankful we chose Georgia Smoke and look forward to working with them in the future. – Kristy S."
Thank you for the compliments, Kristy, and we look forward to doing more events like this in the near future.
---