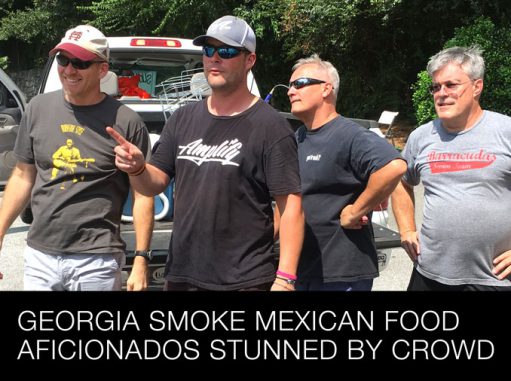 Georgia Smoke BBQ would like to thank the Briarcliff Woods Beach Club for the opportunity to cater the Labor Day party again.
The main proteins we provided were smoked Certified Angus briskets, roasted chickens, and spicy ground beef for a Mexican fusion meal. We served guests in an outdoor setting where they piled corn and flour tortillas high with meat, vegetarian beans, peppers + onions, and all the fixings, including guac, salsa, cheese dip, and hot sauces. Thank you to the attendees for all of the nice compliments.
The social chair for the Beach Club had this to say:
Georgia Smoke has provided catering services for years at Briarcliff Woods Beach Club parties and we will continue to use them in the future. From BBQ, to an Oyster Roast and to a Crawfish Boil they have given our 500-600 members (and guests) who come to our parties an excellent experience.
At our last party, a Taco Bar, our members posted on Facebook and called it "a holiday party for the records". I concur.
We look forward to our next event with Georgia Smoke. – Steve S., Social Chair, BWBC
Another attendee wrote us: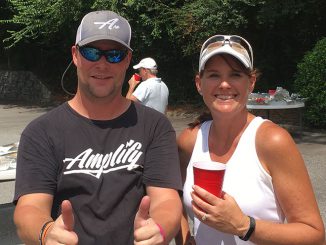 "You rocked that service. Holy cow was that brisket good. All of it was good." Steven F.
Thank you for your compliments. We love doing outdoor events like this.
We also can't wait to throw our Sixth Annual Oyster Roast on November 4 sponsored by Lenz, Inc., Complete Systems Automation, Georgia Smoke, Kim + Carl Craig, Amplify My Community, and Sunbelt Rentals.
Contact us if you have any questions. Thank you again!