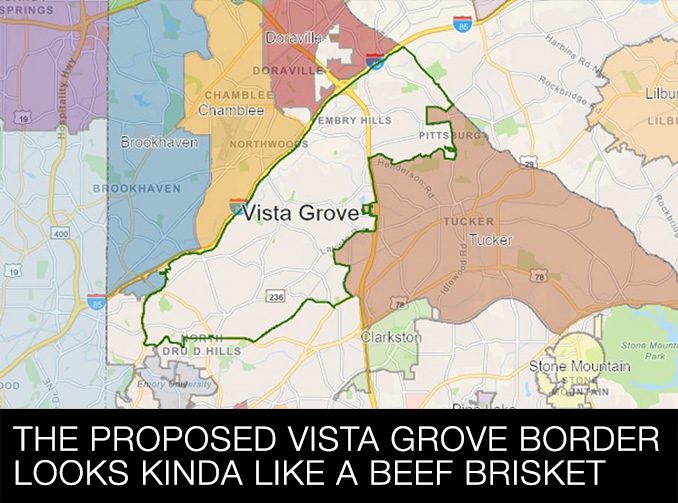 Throngs of devoted fans of BBQ Brisket, BBQ Pork, and Vista Grove Cityhood descended upon the Briarcliff Woods Beach Club for a delicious BBQ feast provided by Georgia Smoke BBQ, also known as the best bbq in Atlanta among people know know what they are talking about.
Attendees of the event raved about the food and talked with their neighbors about how a potential city of Vista Grove could get the community ready for the future, and what plans they would like to see implemented for the area in the coming years.
Here's what the event organizers had to say about Georgia Smoke's performance:
"Georgia Smoke catered a fundraiser for us. They took care of all of the details and provided us with an awesome feast that was enjoyed by all. Delicious food – can't say enough good things about that loaded baked potato salad! —Amy P."
Thank you, Amy, for the opportunity, and good luck with your initiative.