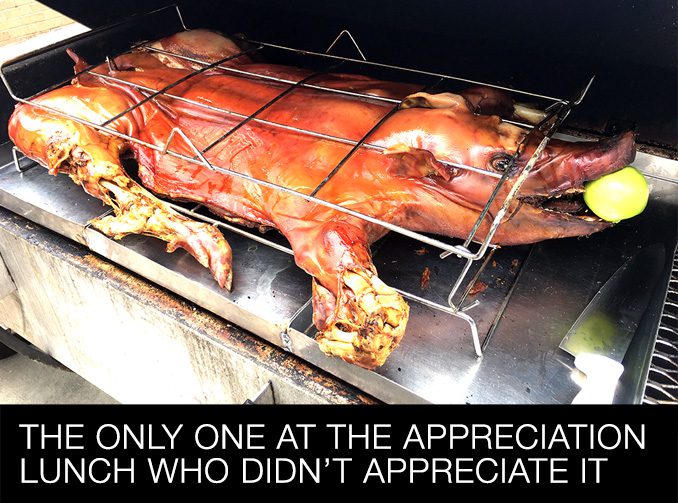 Georgia Smoke BBQ was retained to cater a special high school teacher and staff appreciation lunch for 200+ attendees. Menu items included a 65-pound whole pig, six Certified Angus Beef briskets, and 10 pork butts.
The food was cooked fresh-to-order the day of the party and was delivered on-time.
Here's what the host had to say about the event:
"The Lakeside High School PTSA recently partnered with Georgia Smoke BBQ to provide the nearly 200 faculty and staff at Lakeside High School with a pig roast. Georgia Smoke smoked some pork butts and brisket as well as a whole pig. The party was a huge hit and our teachers and staff definitely felt appreciated. The whole pig was especially fun and they ate the whole thing. One of the staff members even took the head! Thank you so much for a fabulous event! – Melanie S."
Thank you for the compliments, Melanie, and we look forward to doing more pig roasts like this in the near future.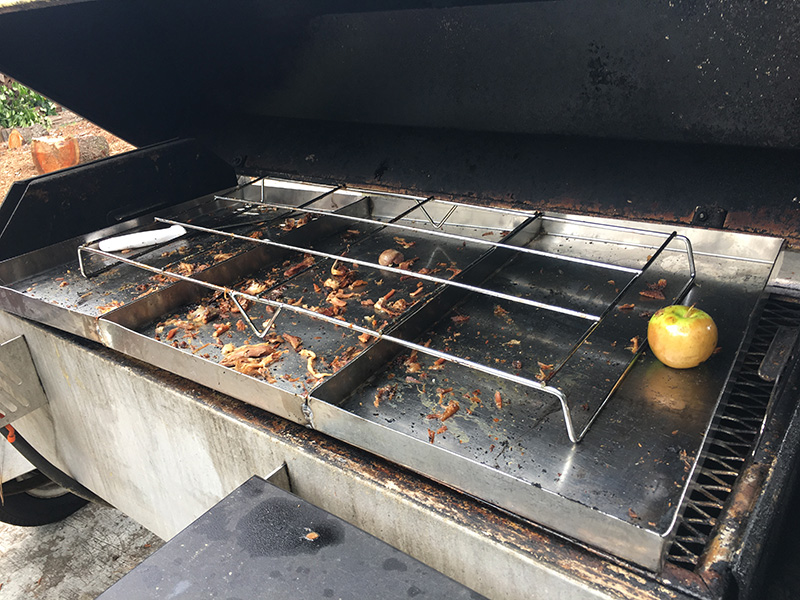 The only thing left from the pig roast was the apple.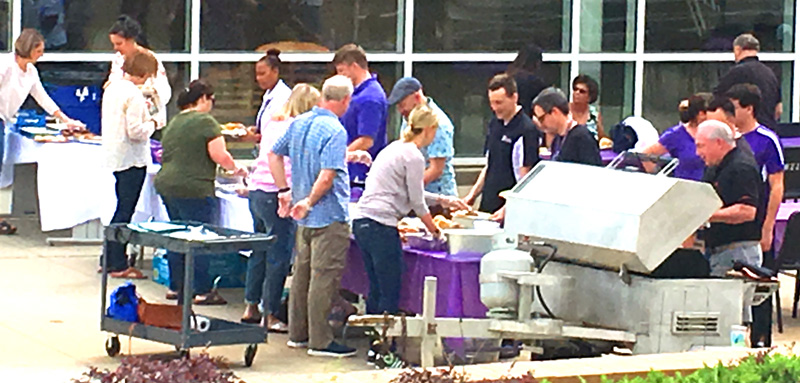 Throngs of teachers and staff descended upon the whole pig roast.