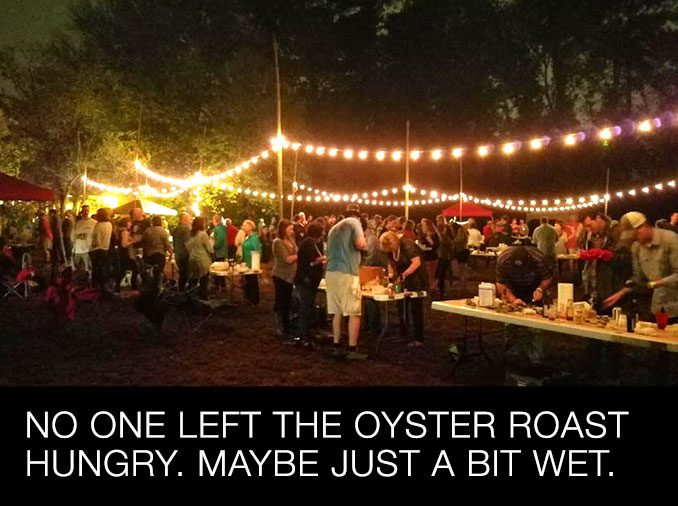 Thank you so much to those of you who attended the Sixth Annual Georgia Smoke Oyster Roast and braved the rainy windswept tundra of the Briarcliff Woods Beach Club field to consume 4,000+ oysters, 42 lobsters, and enough gumbo and chicken to feed a small army. All while listening to the live dulcet tones of Jim Kvicala and the Mudflapjacks.
And after it was all said and done, the community raised $3,500 for FODAC.
Thank you again to our corporate sponsors for helping to make this event possible: Briarcliff Woods Beach Club, Complete Systems Automation, Lenz, Inc., Georgia Smoke, Kim + Carl Craig, and Sunbelt Rentals. Thank you to Mo's Pizza for donating pizzas for the event.
Also, thank you Doug Bourgeois, Derek Butler, Carl Craig, Carl Davis, Mitch Dickerson, Dave Evans, David Rutland, Steven Seel, Sam Shober, and Kathy + Duncan Van Pelt for your brainpower, time, and support. Thank you to Ian Chrystall and Audrey + James Farquharson for spontaneous help cleaning up the day after.
Interested in becoming a corporate sponsor? Contact me.