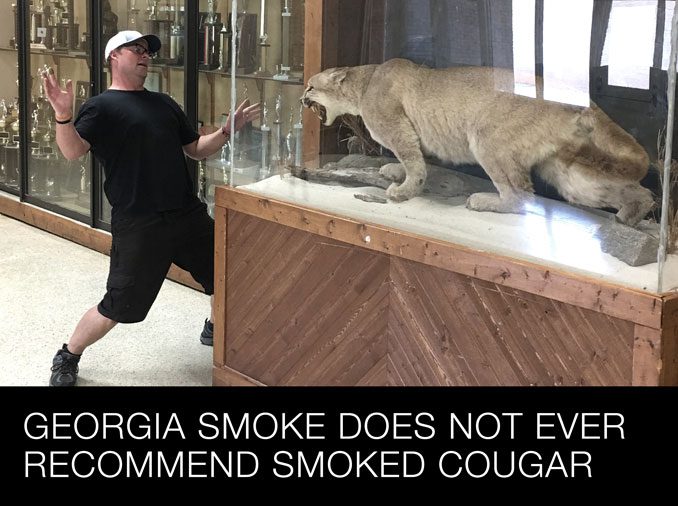 Georgia Smoke BBQ, also known as the best bbq in Atlanta, volunteered to cater a middle school football Friday homecoming celebration. The menu consisted of smoked Certified Angus beef brisket, smoked pulled pork, loaded tater salad, and baked beans for 75+ football players, cheerleaders, and staff.
The event went on without a hitch, other than almost being scared to death of the stuffed cougar in the gym lobby.
One special attendee said "Your bbq is the best in Atlanta, and I'm glad you're my dad, at least until I get a little older and start arguing with you all the time, as I'll be in my mid-teens before you know it. Be prepared."
Thank you son for your honesty and compliment. I'm trying to be prepared. You'll always be #1 to me.