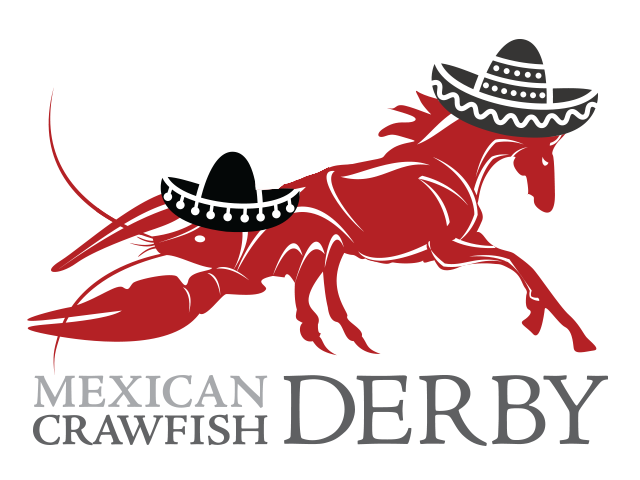 Join us Saturday May 5 aka Cinco de Mayo at 5:30 at the Briarcliff Woods Beach Club Field for the Second Annual (Mexican) Crawfish Derby Fundraiser for FODAC.
Do you love crawfish? Do you love the Kentucky Derby? Do you love Mexican food?
Devour authentic all-you-can-eat Cajun-style crawdaddies driven fresh from the bayou by an Authentic Cajun in his Ford F150 and cooked on-site alongside savory Mexican food while enjoying the Derby among friends.
Tickets are $25 per adult (kids are free) and all proceeds benefit FODAC: A non-profit committed to providing durable medical equipment at little or no cost to adults and children with injuries and disabilities.
Event is rain or shine, BYO(B)ourbon and BYO(B)eer. Kids eat free. (Suggested on-site day-of donation to help offset costs: $5 per well-behaved child.)
Thank You to our Sponsors: Briarcliff Woods Beach Club, Complete Systems Automation, Lenz, Inc., Georgia Smoke, McMahan Mortgage, and Kim + Carl Craig.
Thank You to the Setup Team: Doug Bourgeois, Rudy Bourgeois, Derek Butler, Carl Craig, Carl Davis, Mitch Dickerson, Dave Evans, Will Rountree, David Rutland, Steve Seel, and Sam Shober.
Common Questions:
Q: What time does the party start?
A: 5:30 p.m.
Q: What time does the Kentucky Derby start?
A: 6:34 p.m.
Q: If it rains will it be in the field or the clubhouse?
A: We will have tents this year so it will be in the field.
Q: Will there be copious amounts of mint julep mix supplied?
A: Yes.
Q: Can we bet on the race?
A: No comment.
Q: Will you actually have a crawfish race?
A: Yes. Here's video from last year.
Q: Can I get tickets at the door?
A: We strongly prefer you get them in advance so we know how many crawdaddies to round up. That would be so nice of you. And the event might sell out.
Q: How does the money part work?
A: All corporate donations and ticket sale proceeds go directly to FODAC. We helped raise $6,000 for FODAC last year by doing the Oyster Roast and Crawfish Derby.