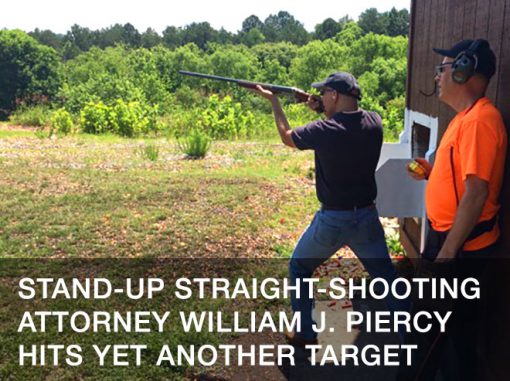 Bill Piercy–a stand-up, straight-shooting attorney with the law firm Berman Fink Van Horn–hired Georgia Smoke BBQ to cater his 50-attendee annual skeet shoot and BBQ event at the Tom Lowe Shooting Grounds. It was a fantastic day to shoot shotguns at clay targets and enjoy some BBQ with good people. Here's what Bill had to say about the event:
"For the third year in a row, I hired Georgia Smoke to cater the skeet shoot and BBQ event that I host for clients, friends, and referral sources. I have come to expect good food and great service from Georgia Smoke BBQ. Even with these high expectations, I came away impressed. The food was great, the service professional, and the overall experience was painless. It is truly comforting to hand off an important piece of my biggest marketing initiative of the year and know that it will be handled well. This is the peace of mind that Georgia Smoke delivers. Thank you John, for another great year! "
Thank you Bill, we had a great time and can't wait to do it again next year!