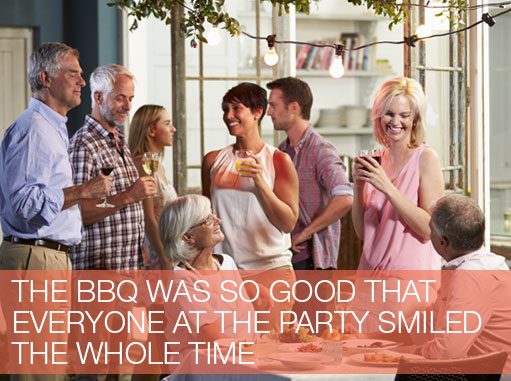 Recently, Georgia Smoke BBQ was retained to cater an annual work party for 60+ attendees. Menu items included pulled bbq pork, pulled roasted chicken, smoked salmon, a black bean based vegetarian dish, cole slaw, and loaded tater salad. Also, a special batch of Georgia Smoke Jerk BBQ Sauce and Georgia Smoke Newfangled BBQ Sauce was whipped up and provided by master sauce chef Sam Shober.
Here's what the host had to say about the event:
"Thanks again for the wonderful BBQ! It is always a handful when we have our annual work party, and your BBQ and catering services made it easy for us. The food was awesome and so much better and fresher than what we have received from the standard "chain bbq" catered parties in the past years. You had many great compliments from our crowd. Thanks again – Keith P."
Thank you for the compliments, Keith, and we look forward to doing more events like this in the near future.
---