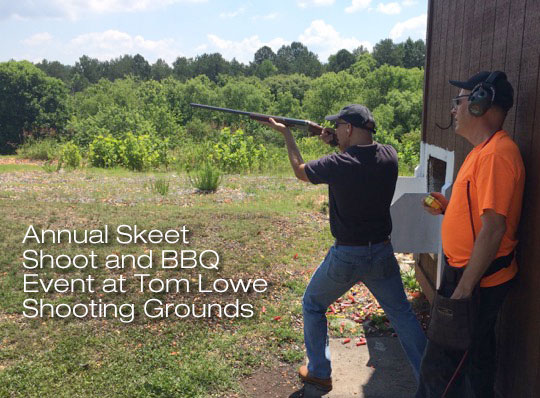 Bill Piercy–a straight-shooting attorney with the law firm Berman Fink Van Horn–hired Georgia Smoke BBQ to cater his annual skeet shoot and BBQ event at the Tom Lowe Shooting Grounds. What a great day it was to shoot shotguns and enjoy some BBQ with good people. Here's what Bill had to say about the event:
"I recently had the good fortune to hire Georgia Smoke to cater an annual skeet shoot and BBQ event that I host for friends, clients, and referral sources. I am so glad that I did. The food was excellent, the presentation was professional, and the service was friendly. My guests raved about the BBQ, which was just the right mix of down home goodness and a little bit of flair. There was more than enough food to go around, but none of it went to waste when my guests and I loaded to-go boxes to the brim. I will definitely call on Georgia Smoke again the next time I want to impress!"
Thank you Bill, we had a great time and can't wait to do it again next year!
---