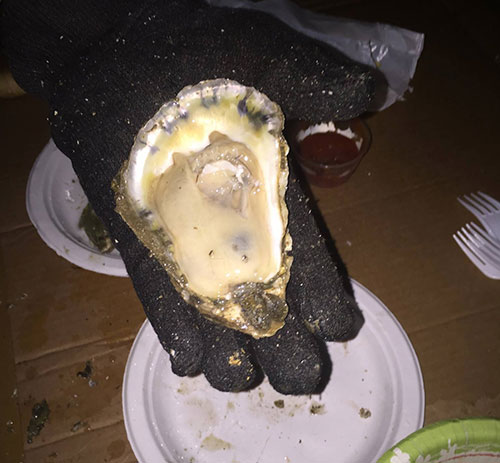 Join Us at The Fifth Annual Georgia Smoke Oyster Roast at the Briarcliff Woods Beach Club Field on October 15
Please purchase tickets early  so we can plan to have plenty of oysters to share. We will start roasting a boatload of oysters at 6:30.
We will also be serving jambalaya and roasted chicken for non-oyster connoisseurs. BYOB and BYOOK (bring your own oyster knife; though we will have extras to share). If you have a fun side dish to share, bring it! The event is rain or shine and will be held in the Briarcliff Woods Beach Club field behind the tennis courts by the fire pit next to Sagamore Hills Elementary School.
All proceeds will be donated to FODAC.org (Friends of Disabled Adults and Children). FODAC's mission is to provide durable medical equipment (DME) such as wheelchairs and hospital beds at little or no cost to adults and children with injuries and disabilities.
Corporate sponsors include Complete Systems Automation, Mackintosh Law, Lenz, Inc., McMahan Mortgage, Georgia Smoke, and Kim + Carl Craig.
Questions? Email [email protected].
---